Translation from Spanish into Russian
You are welcome to order at ALBA Translation Agency translation from Spanish into Russian or from Russian into Spanish of the following documents:
- legal translation from Spanish or into Spanish of a contract, agreement, passport, birth/marriage/divorce certificate, articles of association, financial records, articles of incorporation, a bill of lading, customs declaration, documents of title to goods and a power of attorney;
- technical translation from Spanish of certificates, specifications, manuals, drawings, including electrical drawings, scientific literature, specification requirements, test protocols and certificates;
- literary translation from Spanish of novels, short novels, short stories, plays, scripts, poems, songs and advertising slogans.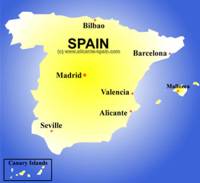 We are also ready to offer you Spanish interpreting only by professional Spanish interpreters. The Spanish translation which we offer can be certified and, if required, legalized (apostilled).
Spanish is a Romance language of the Ibero-Romance subgroup. At present, 329 million people all over the world speak Spanish, which makes it the second language in the world by the number of people for whom it is the native language (after Chinese). Spanish is one of the six official languages of the UNO and an official language of the European Union.
Spanish is based on Latin, which was brought to the Iberian Peninsula by Romans during the Second Punic War (BC 218–202). Spain had been attacked by German tribes throughout the 5th century, and, as a result, vulgar Latin evolved. After the Muslim conquest of Spain in AD 711–732, the Arabic speech began to influence Spanish very much. Modern Spanish evolved as a result of the consonant shift in the 15th century. During Spain's supremacy, Spanish spread in America, Africa and Asia.
Interesting facts about Spanish
• The word Bye means the same in English and Spanish;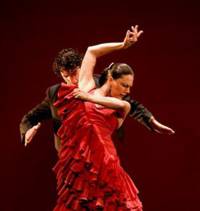 • Zorro translated from Spanish means "fox", and the name of the island of Curacao means "grilled priest" (from cura asado).
• Mexico is a country with the greatest number of Spanish-speaking people.
• In Spain and other Spanish-speaking countries, the notion of "Castilian Spanish" is used more often than the term "Spanish". According to the Spanish Constitution of 1978, the official language of Spain is not Spanish, but Castilian Spanish.
• According to the 2007 Internet search query statistics, Spanish occupies the third place after English and Chinese.
• Only two of all the Spanish-speaking countries are situated not in Latin America.
• 12.2 % of the people of the USA speak Spanish at home and 44.3 million people in the USA have a Spanish or Latin American background.