Consecutive interpreting
The most commonly requested type of interpreting is consecutive interpreting. Here, the speech is broken into fragments (2-3 minutes long), with the interpreting being carried out during the pauses. As a rule, consecutive interpreting is used at small events:
- at negotiations, press conferences, exhibitions, meetings and other business events;
- at seminars, training sessions and other training events;
- at court proceedings, notarial actions, interrogations and other investigation activities;
- interpreting written documents as they are read (when it is necessary to understand their general meaning but a full written translation is not required;
- interpreting during the installation of equipment;
- interpreting of phone negotiations;
- interpreting at banquets, weddings, festive events, etc.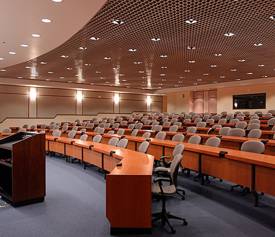 Simultaneous interpreting
In the event that a speaker's speech must be translated simultaneously into several languages, or if is not appropriate for the speech to be interrupted, simultaneous interpreting is used. In this case the interpretation is provided concurrently (generally through headphones) as the speaker talks. For this it is essential to use very highly experienced interpreters who are able to operate under high stress-levels. As a consequence simultaneous interpreting costs around twice as much as consecutive interpreting. Such interpreting is used mostly at conferences with a large number of participants or for the interpreting of live TV broadcasts etc.
To make interpreting a success requires meticulous preparation. Any request for interpreting should ideally be placed at least 2-3 working days before the work is due to start, together with an indication of the exact subject matter of the forthcoming negotiations, and, if possible, their place and time. It is also very helpful (especially for simultaneous interpreting), ahead of the event, to provide appropriate subject materials for the interpreter to study. This will enable us to carry out the assignment at the highest professional level.