Translation of video and audio recordings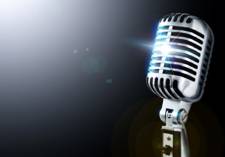 The translation of videos and sound recordings into Russian is a special kind of translation which is intermediary between traditional interpreting and translation. There are two major techniques for such translation:
1. Written translation of sound recordings and video. Here, it is first necessary to take shorthand notes and then produce an accurate and complete transcript in the source language (generally matched to accurate timings of the original, and, where necessary to individual speakers).This transcript is then translated into the target language (English, German, French). The customer is then provided with the translated text of the sound or video recording together with the appropriate matching to the timings/speakers, if necessary.
The cost of such translation of sound and video recordings therefore includes the cost of preparation of the audio shorthand notes and the cost of translation.
The cost of professional re-voicing of sound records or video records in a foreign or Russian language is not included in the above prices, but can be arranged and will be discussed individually in every case.
The said technology of translation of sound files is often used in the translation of films, cartoons, video presentations, foreign audio books into a foreign language.
Our translation bureau is able to provide you with professional shorthand notes of the audio and video recordings (text transcript) as a separate service, i.e. the prepared audio shorthand notes in a foreign language but without the equivalent translation if this is not required.
2. The alternative method of translation is for an interpreter directly to speak a translation into a microphone (audio and video voiceover translation into Russian). This is a type of simultaneous interpreting. Such an approach to the interpreting of audio and video materials is usually several times cheaper than the text-based one above, but is unable to provide such a high quality and accuracy of translation.
As a rule, such technology of interpreting of audio files is used in cases when these records are not initially intended for a wide audience and where there is a need to save on the costs of the professional synchronization of audio files. Typical scenarios would be recordings of interviews, seminars, conferences, business meetings, debates, negotiations and roundtables for example.