Software localization
Objectives of software localization
To ensure successful promotion of a software product in a national market, it must have a localized version. Generally, after software is localized, its sales can increase several-fold. Software localization is required for both mass products and bespoke corporate software designed specifically for the needs of a particular company. The process of developing and releasing new versions of software programs in the modern IT market is moving faster and faster, requiring a software translation service provider to be able to quickly translate large amounts of information. Another important condition for high-quality software localization is to ensure the consistency of terminology in translation of different versions or updates.
Definition of software localization
Software localization means translation and adaptation of interface elements, reference and supporting files (for example, 'readme' file translation), documents. High-quality software localization may be carried out only by engaging specialists of various qualifications (translators, editors, engineers, desktop publishers) and is at the interface of linguistic and technical disciplines. In addition to translation of the program into the Russian language, localization includes a number of supporting activities relating to cultural and technical adaptation of the translation:
- change the formats of dates, times and decimals;
- convert measurement units, currencies, telephone codes in accordance with the national system;
- sort alphabetical lists correctly;
- take into account the specifics of national legislation (for example, the details of a legal entity used in a given country, the number of characters in the postal code or taxpayer's identification number);
- perform correct placement and alignment of interface elements;
- match word forms;
- take into account the national mentality and specifics of the national humor (for example, when localizing computer games);
- redraw graphics to take into consideration traditions and customs of a certain country (for example, in the UK, a turned-off switch has a lower position while in Russia and CIS countries, it is the upper one).
Software internationalization
In contrast to localization, software internationalization is a set of actions taken at the development stage, which facilitates further translation and localization of the software. Internationalization involves use of consistent encoding (for example, Unicode), separation of all translatable text into a separate file (localization kit), enabling program-based change of time, numeric, currency formats, list sorting, etc. In most cases, internationalization is carried out without involvement of linguists and is the responsibility of the software development.
Paper localization
Paper localization means translation of information specified on the box, package, cover or booklet, registration card, translation of posters, flyers, presentations, translation of instructions and pages or translation of a website for a game or software on the Internet. In contrast to software localization, paper localization may be carried out without involvement of technical specialists, using the resources of our agency only.
Game localization
Game localization has certain specifics that distinguish it from localization of other types of software and constitutes a complex process involving translation of files of different types (textual, audio and video). Game localization includes translation of texts, game dialogs and subtitles, translation of pop-ups, descriptions and messages, translation of character names, item names, startup screens, interface and menu items, redrawing of textures and graphics, selection of actors, audio files voiceover and recording, integration of localized materials into the game, testing of the localized version, localization of the project website and printing, translation of advertising materials (news, press releases and marketing materials), as well as support for the game after the release of the localized version (upgrades, news and patches).
Software Russification (Cyrillization)
Software Russification means its translation into the Russian language. Russification is one of the types of software localization. One of the problems relating to software russification is the lack of a unified encoding standard for the Cyrillic alphabet.
Challenges of software localization
Software localization is associated with the following issues that can be addressed only in close interaction between the translator and the software testing engineer:
1. The translated text does not fit into the screen.
When translating from English into Russian, a typical menu item becomes, on average, 20–30% longer. This problem can be solved either by increasing the space on the screen for the menu item, or by reducing the translation through the use of abbreviations or synonyms containing fewer characters. In most cases, the identification of this problem is possible only at the localized software testing stage.
2. Harmonization of sentences generated by the program from separate pieces.
The problems relating to compatibility of individually translated phrases, which the program can assemble in various combinations, are no less difficult for translators. In some cases, it is impossible to address this problem without changing the software code.
Software localization stages
Generally the software localization process consists of several stages. This is the only way to ensure high quality of software localization:
1. Analysis of technical capability of software localization.
This stage is about analyzing possible challenges that may arise during software localization, including:
- restrictions on the size of interface elements, the use of fonts that do not contain Cyrillic characters, etc.;
- option to change regional software settings, including alphabetical list sorting, display mode for date and time, numbers and currencies;
- correctness of the program operation and technical possibility of its subsequent debugging.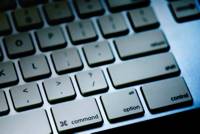 2. Software translation and translation adaptation.
This stage involves performance of the following tasks:
- create glossaries to ensure consistent terminology in the translation;
- export the text into a format convenient for translators;
- translate the interface and service messages from the foreign language into Russian preserving the data structure and all service characters;
- translate and edit help files and documents.
3. Testing and debugging localized software.
This stage involves direct interaction between translators and software debugging technicians. The tasks of this stage are to ensure that individual parts of phrases are correctly assembled and that there are no messages that do not fit into the screen and to correct any detected errors. Testing also includes software functionality testing.
4. Making screenshots of localized software and adding them to help files and documents for the software.
Interesting facts about Russification of software products:
• At the time of perestroika, when foreign-made personal computers lacking a Russified keyboard flooded the domestic market, the keyboard design (ЯВЕРТЫ) was widespread, where, in contrast to the currently used design (ЙЦУКЕН), Russian letters were located on the same keys as similar sounding Latin letters.
• The first official Russification of MS-DOS was performed for version 4.01. The official presentation of the first Russian version of MS-DOS was held on April 11, 2005. The first Russified version of Windows was released in January 1993. Localization of MS-DOS was the first Russification of a software product.