Russian Court Interpreters & Legal Translation Services
The involvement of a translator or interpreter in court proceedings is an important guarantee of the protection of the rights of individuals who do not know the language of the court proceedings. However, Russian legislation still does not offer a clear procedure for selecting one or for assessing his or her competence for the job.
How to Pick a Court Interpreter in Russia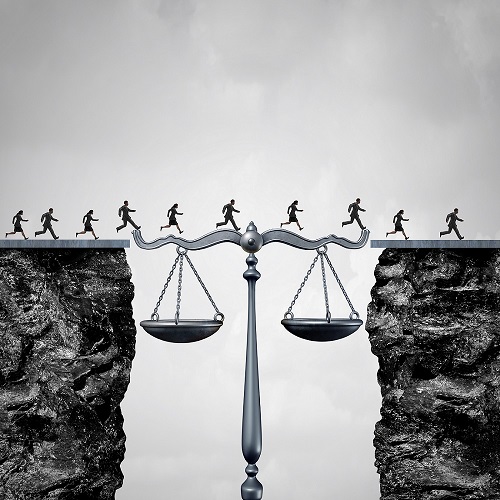 It is obvious that court interpreting services should only be undertaken by accredited linguists, but the reality is that there are actually NO accredited court interpreters in Russia. No qualification exams are required in order to interpret for legal purposes, and neither does there exist a registry of Russian court interpreters. Competence of court translators and interpreters are each time assessed by a judge or investigator and this assessment is only valid for one case only. A translator's qualifications are usually assessed formally, simply by checking their academic and professional credentials.
Such a merely formal procedure can lead to miscarriages of justice if the translator or interpreter lacks the competence to do the job. Leaving your legal status in the hands of an unqualified court interpreter may be extremely dangerous. Just imagine not being able to understand what the judge is telling you, and not knowing whether your words are being accurately interpreted to the judge. The difference between simply being fully bilingual and being able to correctly interpret during court hearings is crucial when it concerns judicial matters. A competent court interpreter should know the procedures and protocols of court interpreting and be acquainted with the language and terminology used in criminal, administrative or civil proceedings.
Who Pays for Certified Translation Services in Russian Courts?
To comply with federal law and international treaties, Russian state authorities only have to provide court interpreters for criminal and administrative cases. In the civil courts, the parties are responsible for putting forth evidence already translated into Russian. Further, the prevailing party can request reimbursement for all translation and interpreting costs connected with the litigation.
Some Possible Solutions: How to Improve the Quality of Court Interpreting
Alba Translating Company is investing a lot of time and effort into determining countrywide standards for court interpreting services. Together with the Union of Translators of Russia we have prepared and proposed for public discussion the draft bill "Regulations on Court Translators and Interpreters". The draft document envisages the creation of a court interpreter qualification exam, and a single registry of Russian court interpreters, available to judges, prosecutors, lawyers, investigators and other legal professionals. The register should contain the up-to-date information necessary to find a specialist translator with the required level of qualification.
Tip:
Don´t go for second best. An interpreting company is usually more experienced in checking translation and interpreting competence than judges or other legal professionals, so in most cases, it is worth asking for advice from experts. If your court interpreter has been appointed by a state authority, make sure you check his/her background and qualifications. It is your right to request a different interpreter if you are not sure that the one appointed is sufficiently competent.