Translation from Belarusian into English
Notwithstanding the fact that Russian is an official language of Belarus and the texts of many official documents (passports, diplomas and birth/marriage/education certificates) are in two languages, Russian and Belarusian, translation from Belarusian into English is in strong demand. Translation from Belarusian of seals and stamps the text of which is not repeated in Russian in the majority of cases is the most popular translation from Belarusian in ALBA Translation Agency. In this case Belarusian translation should be notarised. The service of Belarusian interpreting is almost unpopular.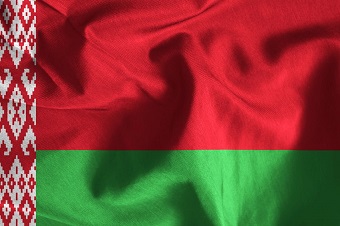 The very affinity of Russian and Belarusian, as well as the great number of grammatical and lexical units which are similar in form but different in content, constitute a difficulty in translation from Belarusian into Russian. Although Russian citizens through insight understand many Belarusian words, the grammar rules of their use may be fundamentally different from those in Russian. That is why a high-quality Belarusian translation can be done only by a translator from Belarusian who is a high university degree language specialist.
Belarusian (беларуская мова) is an official language of the Republic of Belarus and is predominantly spoken in Russia, Ukraine and Poland. Modern Belarusian developed on the base of Old Belarusian late in the 18th century. Until the late 19th century, Belarusian remained a spoken language. Practically, it was not a language of teaching. The development of Belarusian in 19th century was influenced by the political conflict between Russia and Poland, one of the aspects of which was the struggle for ideologizing of education. Down to 1917, the teaching in Belarus was now in Russian, then in Polish.
Interesting facts about Belarusian
• Before Belarus' declaration of independence from the USSR, the phrase "белорусский язык" was translated from Russian into English as "the Byelorussian language". Now the variant "the Belarusian language" is more frequently used in English texts. The literal translation of this phrase into English "White Russian" is very rare.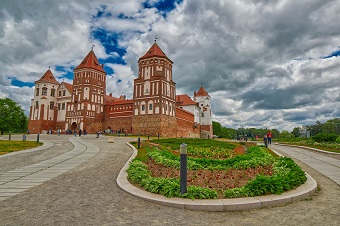 • According to the 1999 Census, only 36.7 % of the people of Belarus speak Belarusian at home.
• Belarusian is an official language of the Republic of Belarus, along with Russian.
• The Belarusian alphabet, as well as the Russian one, is based on the Cyrillic script, but there are only 32 letters in it.
• In 1918, Branislaw Tarashkyevich wrote The Belarusian Grammar for Schools, a classical textbook of the Belarusian grammar. In his work, the author generalised the traditions formed by that time in the Belarusian literature, journalism and periodical press. Tarashkyevich's textbook of the Belarusian grammar was reprinted in six editions. Tarashkyevich is also famous for his translation of The Iliad by Homer and Pan Tadeusz by Adam Mickiewicz into Belarusian.
• The mixed Belarusian-Russian language, predominantly with a Russian vocabulary and Belarusian phonetics and grammar, is called Trasianka (Belarusian "трасянка"). Trasianka has appeared as a means of communication between city dwellers, who speak mainly Russian, and villagers. The word "трасянка" translated from Belarusian means "low quality hay, when freshly cut grass is mixed with dried hay".