Translation from Azerbaijani
ALBA Translation Agency offers you services of translation from Azerbaijani of any documents including translation of diplomas from Azerbaijani, translation of birth certificates, contracts and wills from Azerbaijani, with the translation notarised (notarised translation from Azerbaijani). Our translators are also ready to do translation from/into Azerbaijani of legal instruments, technical documents and fiction. Our interpreters are ready to do Azerbaijani interpreting.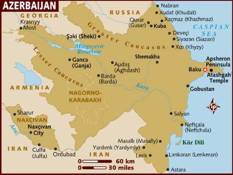 Azerbaijani (Azeri) is one of the Turkic languages, which are spoken in South-Western Asia. Azerbaijani is a member of the Oghuz group of languages and has very much in common with such other languages of this group as Turkish and Turkmen. Modern Azerbaijani is spoken in Azerbaijan, Russia (especially in Dagestan), Georgia, Iran, Iraq, Turkey, Syria, Ukraine, the USA, Great Britain, Germany, as well as in such countries of Central Asia as Kazakhstan, Uzbekistan and Turkmenistan. The total number of native Azerbaijani speakers is 30 to 50 million people, according to different estimates.
History of Azerbaijani
Modern Azerbaijani evolved from the Eastern Oghuz dialect of Turkish, which spread into South-Western Asia during the medieval Turkish migration. The development of Azerbaijani was influenced by Persian and Arabic. Azerbaijani gradually supplanted the languages of the Iranian group in Northern Iran and a part of the Caucasus' territory. The history of Azerbaijani can be divided into two major periods: the early period (16-18th centuries) and the modern period (after the 18th century). The difference between Old Azerbaijani and Modern Azerbaijani is that Old Azerbaijani had more lexical and syntactic borrowings from Persian and Arabic than Modern Azerbaijani. Modern Azerbaijani is not only a language of literature and poetry, but also a language of journalism and science. Standard Azerbaijani was unified and lost many archaic Turkic elements (Iranisms and Ottomanisms). Between 1900 and 1930, there were several competing programmes for unification of Azerbaijani to make written Azerbaijani easier for semiliterate common people. The Azerbaijani alphabet was changed twice in the 20th century. First, it was changed from the Perso-Arabic script based alphabet to a Latin one, then to a Cyrillic one. Meanwhile the Azerbaijani language of Iran was still based on the Perso-Arabic script. In spite of the support of Azerbaijani in the Soviet era, it became the official language of Azerbaijan only in 1978 (concurrently with Georgian in Georgia and Armenian in Armenia). After the Republic of Azerbaijan had gained independence, it switched to a Latin script based alphabet, following Turkey.
Interesting facts about the Azerbaijani language and culture
• The common ending suffix for Azerbaijani surnames -zadeh means "born from" or "descending from". Initially, this suffix derived from the verb zaiden was added to the name the father of grandfather of the person who had such a surname (for example, Ulvi-zadeh, Farid-zadeh).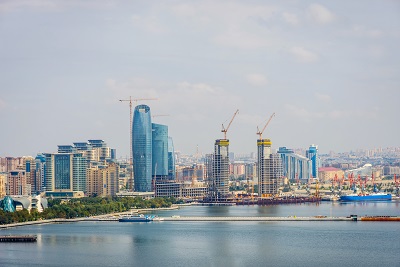 • There is a working Azerbaijani Language and Culture Centre at Moscow State Linguistic University. The Centre was inaugurated by Irina Khaleyeva, the head of Moscow State Linguistic University, and Kamal Abdullayev, the head of Baku Slavic University, on 15 April 2009.
• Most native speakers of Azerbaijani understand spoken Turkish because these languages are so close to each other. In 1992-1993 Azerbaijan Popular Front Party renamed the official language of Azerbaijan as Türk dili ("Turkic language") and Heydar Aliyev renamed it back. According to some language researchers, Azerbaijani is a dialect of Turkish.
• The capital of the Republic of Azerbaijan is Baku, its currency is the manat and its highest peak is Bazardyuzyu.
• In 1994, 38% of the population of the Republic of Azerbaijan spoke Russian and 62 % spoke Azerbaijani. In the 19 years which have passed since that time, the situation has changed in favour of Azerbaijani.
• Most native Azerbaijani speakers live not in the Republic of Azerbaijan, but in Iran (about 30 million people, according to different estimates).
• Azerbaijani was a lingua franca throughout Transcaucasia, including Dagestan, Turkish Armenia and Iranian Azerbaijan, from the 16th century to the early 20th century.
• Nagorny Karabakh is a region of Transcaucasia officially considered to belong to Transcaucasia but practically controlled by the Nagorno-Karabakh Republic.
Business etiquette and culture of Azerbaijan
To make their speech more emotional, Azerbaijani people gesticulate much more than European people do. It is common practice in Azerbaijan to greet even people whom you scarcely know (taxi drivers, waiters or clerks). At meetings in Azerbaijan, guests greet one another as they come. Usually those who have come earlier stand up to greet a person who comes in. Moreover, people who shake each other's hands do not necessarily know each other. It is considered indecent in Azerbaijan to be for a long time beside another person, though unknown to you, for example, in public transport, and not to start up a conversation with such a person.