Translation for the shipbuilding industry
Shipbuilding (or ship construction) is an industrial sector engaged in the construction of ships. The shipbuilding industry is traditionally one of the most developed sectors of the Russian economy. Russia has more than 1,000 enterprises engaged in shipbuilding, ship repair, manufacture of sonar detection gear, engines, deck equipment, components and materials for ships. The main centers of Russian shipbuilding are St. Petersburg, Severodvinsk, Nizhny Novgorod and Kaliningrad.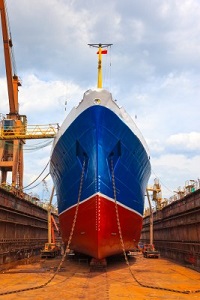 'Ships and shipbuilding' is a complex and sufficiently rare subject area requiring subject-specific knowledge and skills. Translation of documents, contracts, negotiations — this is only a part of work that a specialist involved in ship and shipbuilding translation has to do.
Our translators have all the required knowledge and experience to carry out high-quality translation of documents and materials related to shipbuilding as well as foreign-going ships and local craft.
We offer:
• translation of technical documents in shipbuilding;
• translation of contracts of various nature;
• interpreting during negotiation;
• translation of advertising materials;
• translation of shipbuilding-related documents.
For Alba Translation Agency, accuracy of translations is a top priority. Our specialists are highly professional and experienced, so we regularly receive orders in complex subject areas such as shipbuilding. Do not hesitate to contact us! We will complete your order within the agreed time limit, conduct a rigorous verification and only after that deliver the finished material in the required language.