Translation of real estate texts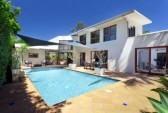 Today, real estate is one of the most popular assets to purchase, sell or lease. Residential real estate in Bulgaria, Spain, France, Turkey and many other countries is still very attractive to our fellow countrymen. Any real estate transaction requires a lot of preparation and consulting on the issues of national legislation, taxation and title examination. The cost of error here is very high.
Alba Translation Agency employs only experienced professionals who are always at your service to carry out:
• translation of real estate sale and purchase contracts and lease agreements;
• translation of preliminary sale and purchase contracts;
• translation of construction documents;
• interpreting real estate telephone negotiations.
You can entrust Alba Translation Agency with translation of any important documents. Each completed material is subject to a rigorous verification, so you can rest assured that all information will be translated with the utmost accuracy.