Translation of pharmaceutical texts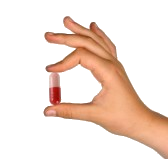 The pharmaceutical industry in our country is closely linked to foreign investment. The pace of globalization in the industry is rapidly increasing. Large players absorb competitors, thereby expanding their business. The volume of medicines imported into Russia by foreign companies is constantly growing. All this drives demand for translation of pharmaceutical texts.
Specialists of Alba Translation Agency has many years of experience in pharmaceutical translation. We offer:
• translation of technical documents (certificates, safety data sheets, DMF);
• translation of package leaflets for medicinal products;
• interpreting at conferences and seminars.
Alba Translation Agency guarantees that the most responsible approach is applied to each job. Regardless of the level of complexity of the material provided, our experts will perform the task on time, providing you with a top quality and accurate translation.