Metallurgy translation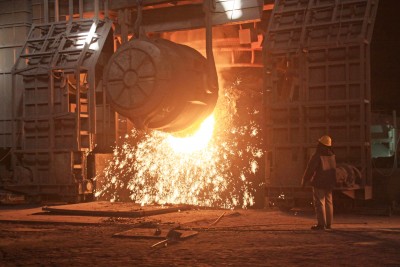 Metallurgy includes areas such as metal separation from ore, alloying, welding. It is traditionally subdivided into ferrous (iron and iron based alloys) and non-ferrous (copper, nickel, titanium) metallurgy. In 2009, the metallurgy accounted for about 18% of the Russian industry and about 14% of export. Russia is the 3rd country in the world (after China and Japan) in terms of export of steel products, and the 1st in the world in nickel production and aluminum export.
In the metallurgy, the need for translations from foreign languages most often arises in the fields of design, procurement and installation of new equipment, and attraction of foreign investment. As a rule, translations are carried out from English, German, French or Chinese into Russian.
Same as with translation of any other highly specialized technical texts, the translator must have an advanced knowledge of sector-specific terminology and robust understanding of the basic principles of metallurgy operation. Experience of full-time work at a metallurgical enterprise can be invaluable in this regard. Many translators of our agency began their careers in translation departments of metallurgical enterprises of the region after graduating from the Nizhny Novgorod State Linguistic University.
Owing to this, Alba Translation Agency is ready to offer a top quality translation of metallurgy related materials:
- translation of design documentation for foundry and rolling production;
- interpreting at negotiations;
- translation of drawings;
- translation of technical documents, design specifications and estimates.