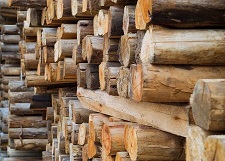 Alba Translation Agency offers professional wood processing industry translation services. Texts in this subject area contain many sector-specific terms that can be accurately translated by a professional only. Providing a high-quality translation from a foreign language for the wood processing industry requires not only proficiency in the source language, but also an in-depth background knowledge. Each job requires an individual approach, therefore, selection of a linguistic team to complete the job is carried out based on their experience in translating wood processing industry related texts. Choosing the services provided by Alba Translation Agency, you can rest assured that the true meaning of translated concepts and terms will not be distorted. Where necessary, we can involve professional consultants qualified to carry out expert proofreading of the translation.
Russia has more than one fifth of the world's forest resources. The forest sector accounts for more than 4% of the currency earnings from exports. The main regions exporting Russian lumber are the Vologda region, the Republic of Karelia and the Altai Krai, and the largest importers are Kazakhstan (25%), Lithuania (10%) and the United Kingdom (10%).
The main share in the structure of products of the forest sector is taken by the pulp and paper industry and the wood processing industry. The wood processing industry is a branch of the forest industry that carries out mechanical and chemical-mechanical processing of wood. The wood processing industry produces lumber, plywood, wood-based panels, building materials, furniture, wooden containers, etc.