Translation of construction related texts
The modern construction industry has long reached a global level, and, as a result,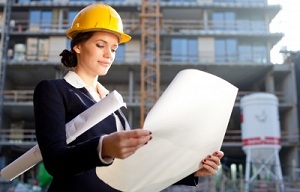 supporting documents are often executed not in Russian, but in the language of the partner company. Today, many Russian construction companies participate in construction tenders to build facilities in other countries and actively use foreign technologies. Many major international construction projects are funded with the participation of foreign investors, also creating the need to keep documentation not only in Russian, but also in English, Chinese or other languages.
The specifics of translating construction documents is that they always contain technical materials — technical documents, drawings, models. Many documents are executed in AutoCAD or other automated design and drawing systems (e.g. ArchiCAD, Compass). Alba Translation Agency has all necessary software that enables our specialists not only to carry out high quality translation, but also to desktop publish files in DWG and DXF formats.
We offer:
• translation of construction drawings;
• translation of construction and installation work estimates;
• translation of design documents;
• translation of tender documents.
Our specialists are aware of the great responsibility falling on their shoulders when they translate technical documents: the quality of translation affects the safety of workers of the designed construction facility and those who will use the constructed building. Therefore, each translation is carried out with the highest accuracy, and all data is rigorously verified.
Alba — only accurate and safe translations.