Translation in chemistry-related fields
The chemical industry is one of the most important sectors of the economy, which constitutes the scientific, technical and material base for the development of many other industries. In terms of the assortment of types of products manufactured, the chemical industry ranks third after only mechanical engineering and electronics. Dzerzhinsk and Kstovo of the Nizhny Novgorod region have many large chemical and petrochemical enterprises producing organic synthesis products, plastics and synthetic resins, plexiglass, paints, varnishes. As a result, Alba Translation Agency receives many orders for translation of texts in chemistry-related fields.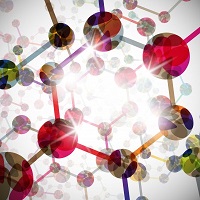 Translation of chemistry-related texts is a difficult task, requiring knowledge of sector specific terminology and robust understanding of other specifics of chemical production technologies. Chemical translation is often combined with other areasof technical translation, for example, when translating equipment certificate and instructions.
Alba Translation Agency assumes full responsibility for the quality of its translations. You can be absolutely sure that you have made the right choice when ordering from us:
• translation of MSDSs;
• translation of certificates;
• translation of scientific articles in the field of chemistry;
• translation of chemical patents;
• translation of various standards (ASTM, DIN, GOST, ISO, etc.).
Our specialists are top-class professionals to guarantee the highest quality and complete accuracy of the translation.