Translation of banking texts
Many translation agencies claim that they can translate economy related texts, but economic translation includes a whole range of various subject areas. Among them, subject areas such as accounting, stock-exchange business, taxation, insurance, banking and finance are traditionally considered the most difficult. The difficulty in translating banking texts results from a whole number of reasons. Often, translators have to deal with disparate documents taken out of context, and in order to understand the meaning of the transactions performed they need to have extensive knowledge of the specifics of the modern banking system. Moreover, due to various circumstances (lack of time, lack of direct connection with the consumer), the translation agency is not always able to get answers to questions that can arise.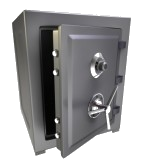 In the age of globalization, banking business is changing rapidly. The unification of national markets inevitably leads to a constant increase in the share of international foreign exchange transactions. All this explains the growing need for translation of banking texts.
Alba Translation Agency offers:
• translation of bank account statements;
• translation of documents (invoices, certificates of work performed, contracts) required for foreign exchange control purposes;
• translation of bank loan agreements.
We have many years of experience in translation business to know exactly how to organize translation of banking related materials. Alba Translation Agency carries out a thorough revision of all translated documents and guarantees that no mistranslation occurs throughout the process.
Choose our services to ensure that your dealings with the bank are successful!
Interesting facts about banks
• The word 'bank' is derived from the Italian word 'banco', which means 'money exchange table'.
• The first branch of Bank of North America, an American bank, has worked continuously since 1781.
• Queen Elizabeth II has been depicted on banknotes of 34 countries.
• According to statistics, bank robberies take place most often on Friday mornings, from 9 a.m. to 11 a.m.
• In Japan, ATMs sanitize banknotes with high temperatures.