Translation of agricultural texts
Agriculture is a key sector of the economy of many countries, which meets the nation's food needs. Agricultural subject areas include sciences such as agronomy, animal breeding, crop production, forestry, etc. Despite its regional specifics, agriculture is also affected by globalization. In 2011, the share of imported agricultural machinery in the Russian market was 48%. That is why materials requiring translation into Russian are usually represented by operation manuals for agricultural equipment, as well as descriptions and characteristics of feeds and fertilizers.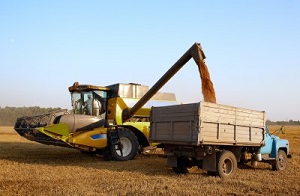 Recently, a large number of various seminars and conferences on the development of the agricultural industry have been held, increasing the demand for interpretation (consecutive and simultaneous) translation services in the field of agriculture.
Our translation agency offers:
• translation of technical documentation for agricultural machinery;
• translation of documents on the operation and safe use of feeds and fertilizers;
• translation of advertising leaflets;
• interpreting at conferences and symposiums.
Alba Translation Agency employs only experienced translators. Moreover, each of them works with a specific set of subject areas, guaranteeing that your translation will be completed by a true professional. As a result, you will get an excellent quality translation.