Translation for the aerospace industry
The aviation and space technology sectors are the leading branches of Russian mechanical engineering. In terms of the output of military aircraft manufacturers, Russia ranks second in the world. One of Russia's largest aircraft plants, Sokol, is located in Nizhny Novgorod. Aerospace technologies are often developed in collaboration with foreign companies. Moreover, it is not uncommon for companies to be in need for translation of technical documentation required to sell products to foreign countries. That is why high-quality translation services for this sector are in high demand.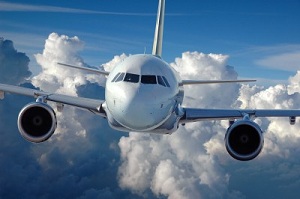 Translation of texts for the aerospace industry implies the greatest degree of translator's responsibility. In-depth knowledge of subject-specific sector terminology, utmost focus and an impeccable level of professionalism distinguish every specialist working at Alba Translation Agency.
We offer:
• translation of aircraft engineering texts;
• translation of technical documentation, operation manuals for helicopters, planes and aircraft engines;
• translation of texts relating to the operation and repair of the air fleet;
• translation of texts relating to interaction with ground services and airports;
• translation of tender, contract, insurance and customs documentation.
By choosing services provided by Alba Translation Agency you will get a high-quality and most accurate translation of documents for the aerospace industry. Our translations are always at their best!