Labeling and Marking Requirements within EAEU (Russia, Kazakhstan, Armenia, Belarus and the Kyrgyz Republic)
Labeling and marking requirements are an important part of food safety regulations. Such regulations exist in all developed countries, though in some cases they differ from one country to another. Most labeling and marking requirements have been harmonized across the Eurasian Economic Union (EAEU) and are regulated by a specific Technical Regulation (TR) issued for each product category. The key provisions related to standards and requirements for labeling products are included in TR CU 005/2011 adopted by the CU Commission decision No. 769 dated August 16, 2011. The most recent English version of this Technical Regulations in effect since January 1, 2019 can be found here.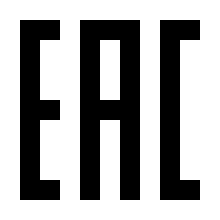 The Eurasian Conformity mark logo is used to indicate products that conform to all applicable technical regulations. All EAC logo specifications are included in the CU Commission decision No. 711 dated July 15, 2011.
Labels on food products must include the following items. For detailed information, see TR CU 022/2011 adopted by the CU Commission decision No. 881 dated December 2011.
• Name of the food product;
• Food contents (name of basic ingredients/additives listed by weight in decreasing order);
• Quantity of the food product inside package;
• Production date;
• Period of storage;
• Storage conditions (conditions of storage after package opening, if applicable);
• Name and legal address of the producer;
• Name and legal address of the importing distributor;
• Directions for use and preparation of the food products, if lack of this information may cause health problems or impose difficulties;
• Nutritional value;
• Presence/absence of genetically modified components.
Labels on nonfood items must include:
• Name of the product;
• Country of origin;
• Name of manufacturer (may be also given in Latin letters);
• Usage, storage, repair and disposal instructions;
• Information about mandatory certification;
• Any other information determined by the state regulation body.
Recycling symbols shall also appear on all sorts of packaging, helping to identify material used and whether the package can be recycled.
All labeling and marking of shall be localized into Russian language and language of the corresponding member state (Kazakh, Armenian, Belarus or Kyrgyz languages). Labels can not be simply translated from one language into another. It is a more complicated process of adapting the package to the regulations of the Eurasian Economic Union.
ALBA Translation Agency has extensive experience of labeling and marking translation. Our specialists can organize a work process on each job in the most optimal and therefore cost-effective manner for our customers.
Helpful Resources
Website of the Eurasian Economic Commission:
http://www.eurasiancommission.org/ru/Pages/default.aspx